Allevo makes a management change as of March 1st 2016, by naming Mrs Sorina Bera as CEO, thus replacing Ms Corina Mihalache.
After two years of fulfilling her CEO mandate, Corina presented her resignation from this position to Allevo's shareholders due to personal reasons. Shortly after, she also informed of the desire focus on personal development within another company. Corina has been part of the Allevo team as of 2006 and in the past 3.5 years has been one of the designated Administrators of the company.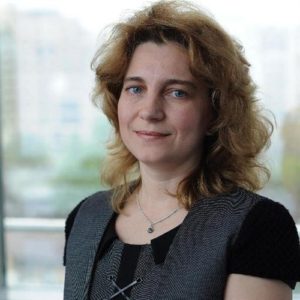 Sorina joined the Allevo team beginning of 2003, has coordinated the services team as of 2006 and became one of the designated Administrators of the company 3.5 years ago. Sorina, with the support of Allevo's Administration Council, will continue consolidating the new distribution model of Allevo, guaranteed distribution of FinTP, the software application for processing financial transactions available under GPL v3 open source license. Until recently, Sorina has also been managing the relationships with Allevo's customers and business partners.
Allevo's shareholders are convinced that Sorina's role as CEO will lead to enriching the quality of partnerships and will expand the product distribution footprint of the company.