Applications
SWIFTReady SEPA 2008, 2009
SWIFT Workers' Remittances 2010
SWIFTRemit 2.0 2012
Ready for IBM Power Systems Software
Compatibility with Windows and Windows Server
Company
CMMI level 2 for software lifecycle processes
ISO9001/2015 for quality
ISO/IEC 27001:2013 for security
Team
IBM, Microsoft, Oracle, SWIFT, WSO2 technologies TIAS, Tilburg: Fit for the Future ISTQB ® Certified Tester SEI – Introduction to CMMI Project Management Institute – PMP The Open Group – TOGAF 9 Foundation – Architecture Framework
partners

IBM Premier Business Partner 2004 – present
IBM ISV 2005 – present
Competences:
IBM WebSphere MQ V6.0 Solution Designer
IBM Certified Specialist System Administration
IBM InfoSphere Guardium Technical Mastery Test v1
IBM Certified System Administrator – Websphere MQ V6.0
IBM Certified Specialist – Power Systems Sales for AIX and Linux
IBM Certified Specialist – Power Systems Technical Support for AIX and Linux
IBM WebSphere Solution Sales Professional v3

Microsoft Gold Certified Partner 2008 - present
Competences:
Windows SharePoint Services 3.0 Configuring and Application Development
Developing Business Process and Integration Solutions Using Microsoft BizTalk Server
Managing and Maintaining a Microsoft Windows Server Environment
Supporting Users and Troubleshooting on Windows
Supporting Users and Troubleshooting Desktop Applications on a Windows
Small Business Sales and Marketing Skills Assessment

Gold Oracle Partner 2010 - present
Competences:
Oracle Database SQL Expert
Oracle Program with PL / SQL

SWIFT Registered Vendor 1999
SWIFTReady Service Provider 2003 - 2012
SWIFTReady Application Provider 2008 - 2010
SWIFT Service Partner on business tracks (SWIFTNet Funds,
TARGET2, SEPA, Corporates, Cash Reporting, TSU) 2007 – 2009
Competences:
SWIFT Alliance Access / Entry
SWIFT Alliance RMA
SWIFT Alliance Gateway
SWIFT Alliance WebStation
SWIFT Solutions Integration
SWIFTNet for TARGET2
SWIFTNet Funds
SWIFTNet for CCI
SWIFTNet TSU
SWIFT for Corporates
SWIFTNet Bulk Payments for SEPA
SWIFTNet Cash Reporting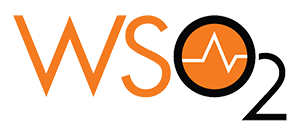 WSO2 Consultative Integration Partner
Allevo and WSO2 collaborate to ensure the successful design and delivery of open banking solutions tailored to the specific needs of banks and third-party financial service providers.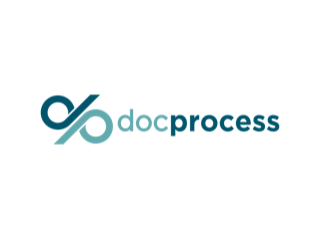 As part of the same partnership, Allevo and DocProcess offer integrated automation services for banks and companies.

Unionsoft
partnered in 2020 with Allevo to promote Allevo solutions in Moldova to local companies and financial institutions.