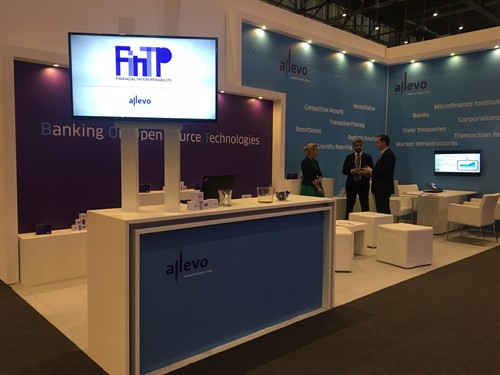 The most important people in the financial world gathered this days in the 'Capital of Peace' –Geneva, for the biggest event in the industry, Sibos. Geneva is attracting increasing numbers of startups and SMEs and it is home to around 200 multi-national corporations.
It is the 9th year in a row Allevo is exhibiting at this world class event. We are excited to be here and see our peers and partners and to meet new people from the financial ecosystem. It always is exciting to be at Sibos when it's in Europe. So many meetings, so many relevant people, much easier logistics. The exhibition floor looks half the size of that of last year, but all vendors are still there. Less walking, happier participants. So far, about 8000 people were reported to have joined this year's Sibos.
At this year's edition of Sibos, we are focusing on FinTP, our solution for processing financial transactions, and banking on open source technologies. Allevo is a promoter of open source technologies in the banking industry and in the last couple of years it attracted new customers. Open source technologies allow a greater level of flexibility and transparency at infrastructure level.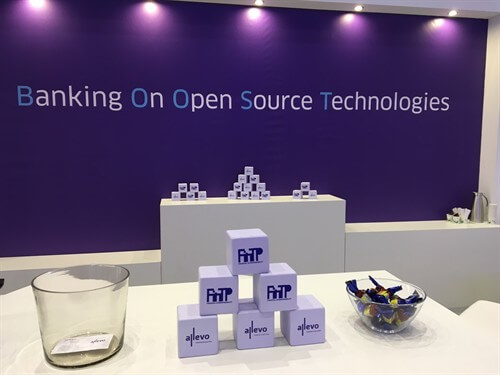 We would also like to share our vision regarding the trendsetter bank that we see as a reference for the entire FinTech ecosystem. It is agile and flexible enough to quickly integrate new technologies, it has completely automated its internal workflows and it is trusted because it is regulated. It prefers open source technologies and provides holistic solutions to its customers, with state of the art services. But more about this we are going to share with the participants on Wednesday, September 28, starting 15:30, at the Open Theatre 1 session.
Today we kick started a contest for all lovers of geek watches. All our visitors participate in Wednesday's lucky draw. On Wednesday we are hosting a Romanian wine tasting event, starting 16:00, where we are going to serve a great variety of Romanian wines and some snacks. It will be a good time, accompanied by a few glasses of good wine and lots of good vibes. During this event we will announce the winner of the contest by extracting a business card. Good luck!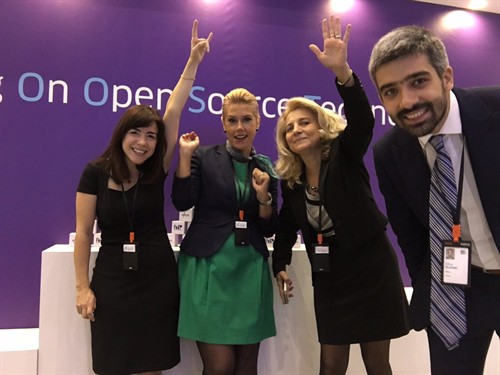 With day one in the past, we are looking forward to find out more from peers at Sibos over the next couple of days.