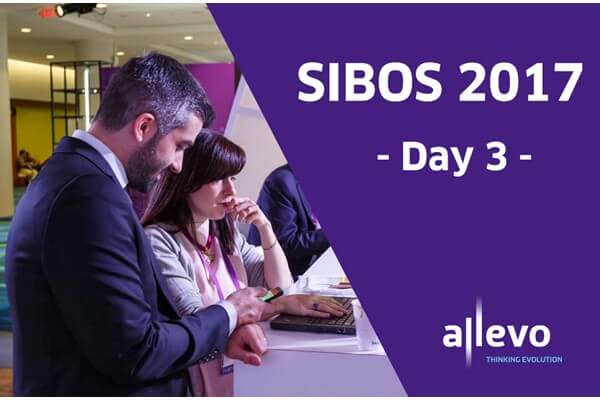 …and then there was Wednesday at Sibos Toronto and along with it came highlights on ISO 20022 implementation, open banking threats and opportunities, international payments, cyber risks and malicious insiders, global uncertainties in the financial industry, correspondent banking, instant payments, RegTech, banking APIs, disruption, innovation. Quite a handful.
Plenary – The Future of Money
We liked this analogy: "Data centres are the oil refineries of the digital age, extracting value from raw information in the form of predictive patterns and other insights."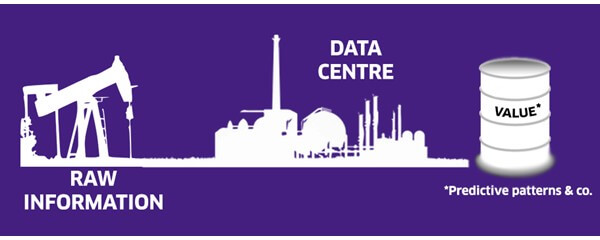 So we decided to illustrate it:
Bottom line: The financial industry must extract more value from their platforms and the abundance of data they possess!
Fine print: Financial services organizations should move from a transactional business model to one of enablement, using data to drive bigger strategic business decisions instead of merely influencing pricing and risk.
Australia and the New Payments Platform
Australia's NPP caught our attention and the large amount of flexibility it entails should be an inspiration for us all. While Australia's take on open banking is no secret, and we've previously scratched the surface, this particular project promises the launch of a whole new era.
"It's a major industry initiative to develop brand new infrastructure, to enable fast, versatile and data-rich payments 24/7."

– Katrina Stuart, NPP Australia –
Katrina also talked about the huge industry effort in terms of collaboration: "I think one of the key successes of the platform has been to define the areas where the financial institutions involved will collaborate, emphasizing that the collaboration needs to be around the infrastructure itself, around the data and the message standards, and then there will be the competition around the product layer as well as the customer interfaces."
Paul Franklin (National Australia Bank Ltd.) talked a bit about OSKO, the first innovative product to be delivered via NPP, which provides "the ability to make a person-to-person payment with service levels attached to it, which will give consumers the promise that their payments will be made within a number of seconds."
The infrastructure is distributed between gateways that are held by each of the participating institutions, so it's not a single hub in the centre of the network. Also, the architecture has been built with the ability to add new products on top of the basic infrastructure: overlay services.
In terms of message flows, Paul added: "We'll be sending a clearing request and getting a confirmation back before we settle; line by line settlement is an unusual thing, so this is essentially real time gross settlement on a vast scale."
Stay tuned for more insights from our final day at Sibos.