Tuesday, April 30, 2013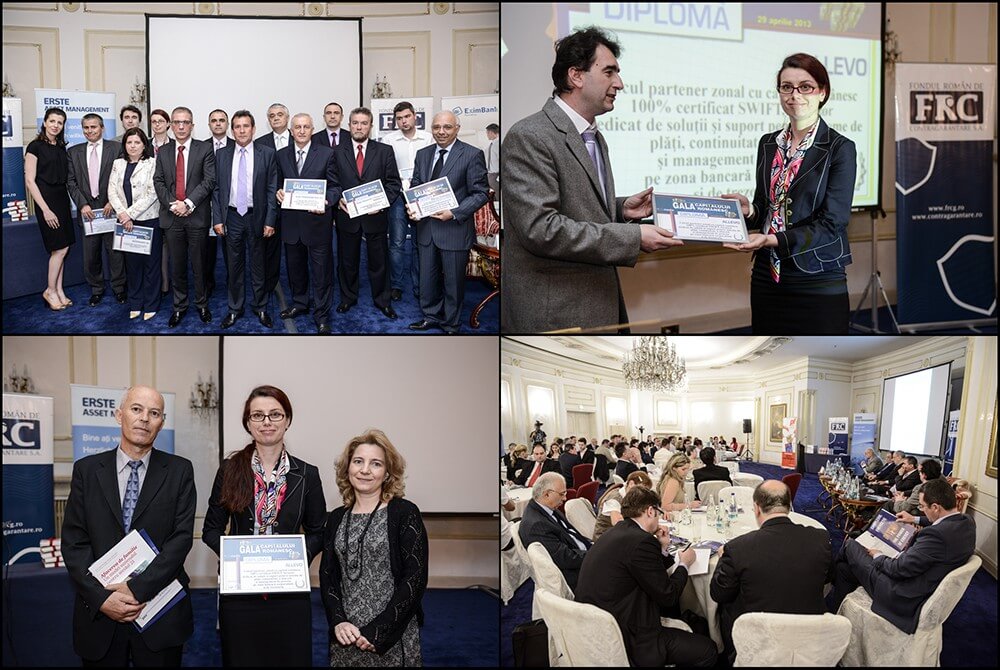 End of April comes with yet another award for Allevo. During the 2nd edition of the Romanian Capital Gala, a Finmedia event held on April 29th, 2013, we were proud to receive the diploma for "The sole zonal SWIFT certified partner, with 100% Romanian capital, dedicated provider of payment systems, business continuity and process management solutions and services, addressing corporate banking and treasury". Quite a long title, isn't it? Imagine having to translate it from Romanian into English 😛 Jokes aside, it was quite cool to be nominated as one of the Romanian capital champions.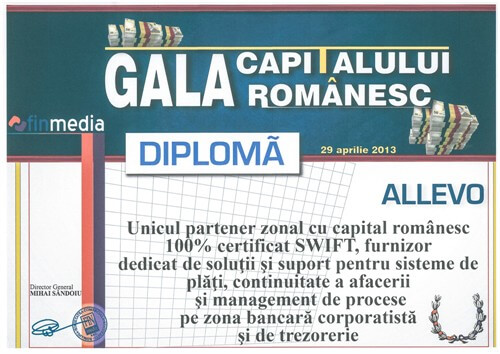 Besides the awards ceremony, the event presented itself as a debate on the future of inland capital and Romanian values. Business leaders, capital shapers, financers, lawyers, bankers, guarantee and counter guarantee funds representatives; they all had a saying in this. They talked about globalization, of course, about the importance of autochthonous capital in the key economic sectors and, as usual and expected, about changing economic paradigms and mentalities. Maybe, eventually, some of the good ideas specialists came up with along the way, will be put into practice.
Until then, we can still complain about the Romanian export declining every year (apparently only two Romanian companies were worth mentioning exporters in 2012: Dacia and Interagro, out of which Dacia is not even a Romanian based capital company). But hope is not lost, or at least this is the idea you get when hearing a well-known Romanian banker announcing to open a new bank.
Meanwhile, in this context, our going open source seems like the best idea ever 🙂