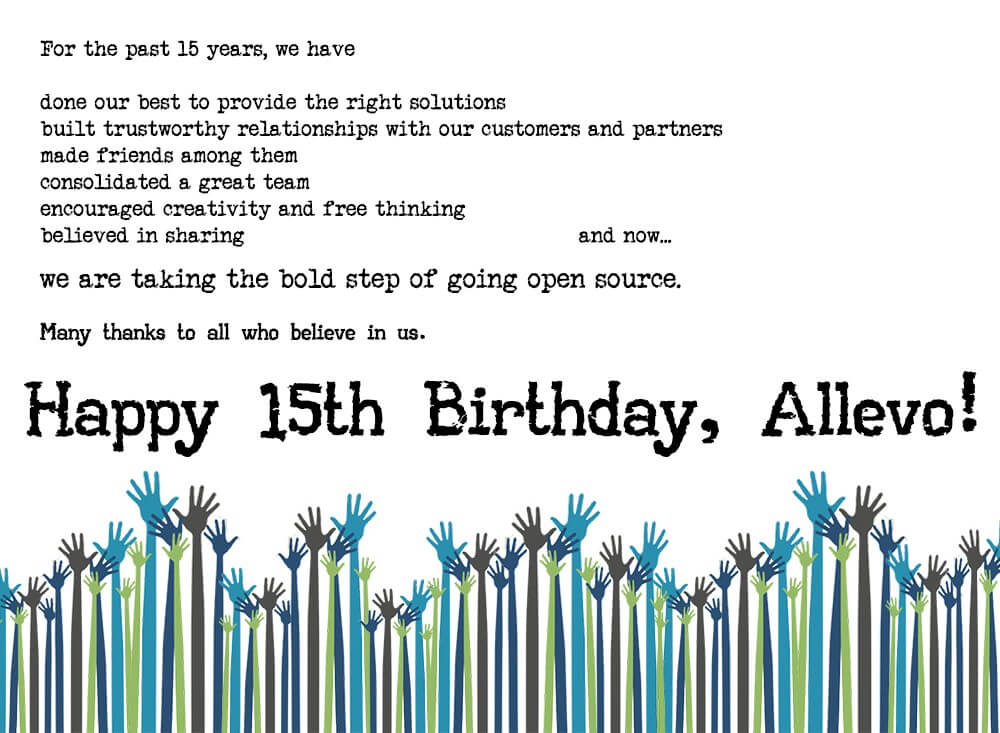 It has been quite a journey and we would like to thank each and every one of you – our team, our customers, our partners – for your trust, support, commitment, advice and friendship. Thank you!
Here at Allevo, we embark now on a new journey as we decided to change our business model and go open source. In January 2014 we'll publish the freely licensable financial transactions processing application, FinTP.
On our 15th Birthday, we would like to invite you to join us in this new adventure. We don't want any other presents 🙂
Thank you again for believing in us!