We kicked off this week at a conference held by Wall-Street.ro at Sheraton Hotel Bucharest, under the sign of "Digital, the New Black in Banking".
Day 1 – Cybersecurity + Digital Banking + UX for Financial Institutions
After a high-level keynote speech on the cybersecurity landscape by Sebastien Kucharek, head of Treasury & Trade Solutions CEE at Citi, Aurelia Costache from EY Romania presented the results of last year's Global Consumer Banking Survey, highlighting the fact that trust remains a key concern for banks.
This reminded me of something that I came across recently and would now like to share with you: "Institutions develop because people put a lot of trust in them, they meet real needs, and they represent important aspirations. Whether it's monasteries, media, or banks, people begin by trusting these institutions, and gradually the suspicion develops that actually they're working for themselves, not for the community." (Rowan Williams – Fellow of the British Academy)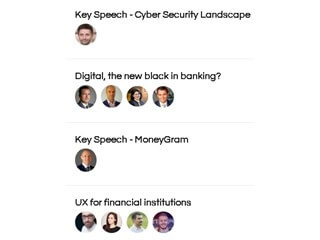 The second panel of the day focused on the user experience (UX) for financial institutions, with a highlight from Alexandru Pavelescu – UX Architect at ING – who dubbed FinTechs as "a fountain of education and knowledge" for banks to tap into. His speech was backed up by Alina Catalina Banuleasa – UX Designer at Electronic Arts (EA) – who further stated that, in order for banks to keep the pace and be competitive on the market, they should establish high-budget divisions specialized in digitalization.
The word that came across most often during the user experience debate was "empathy", as an expression of the necessary joint effort of all teams in a company to respond to users' needs and expectations.
We at Allevo fully resonate with this and, even though our product is a middleware, thus not providing a direct interaction with the bank's clients, we do care about the app users! We strongly believe in constant development and this is why we always encourage our partners to send feedback, in order to enhance their user experience.
So, let us take this opportunity to invite you once more to share feedback on the functionalities you're currently using…
Day 2 – Financial Inclusion: Legislation Setbacks and Triggers
The second round of Future Banking, this time on "The Next Station of the Contactless Journey", featured a special panel dedicated to PSD2 and open banking that many of us eagerly expected. Happily, the foregoing presentations were no less, with really innovative products presented by Mastercard and, our favorite, Revolut.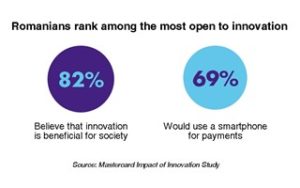 The "Financial Inclusion" panel debated on the recent cash-back legislation and on the importance of financial education in Romania, particularly in the rural areas, where cash is king and, generally, not subject to taxation. The good news is that many opportunities await ahead as there is more than enough space to grow, given that all parties involved are willing to make an effort.
On this topic, the National Bank of Romania representative, Ruxandra Avram, strongly advised all banks to fast-forward the implementation of instant payments, so that they wouldn't lose clients/market share when PSD2 becomes effective. Moreover, a new helpful report from EBA is available as of May 5th on Regulatory Technical Standards (RTS) and Implementing Technical Standards (ITS).
Rodica Tuchila, representing the Romanian Banking Association, explained implications of PSD2 and where discussions currently stand in Romania. She pointed out that a national standard for APIs is being discussed in Romania, in line with the approach of other countries for PSD2. She also brought screen scraping back into discussion, emphasizing that it is and should not be allowed. So, those FinTech providers who use this technology should rethink their platforms in order to avoid this practice and comply with the provisions of PSD2.
The thought of the day was that small steps are being made in the right direction when, in fact, we should all accelerate the pace. These being said, we encourage banks to plan a meeting with us on PSD2. We wouldn't want anyone to be caught off guard and, I don't know if you've noticed, but time flies by really quickly…