About a month ago our services team took a trip to Moldova to assist local banks with upgrading SWIFTNet to version 7.0. But other than that, it's been a while since our last business visit over there.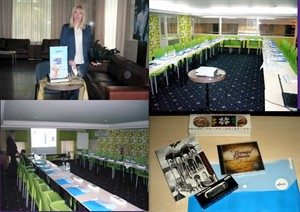 We were glad today to gather representatives of 14 different banks (Moldova summing up 15 authorized banks all in all). Ion Stirbat, our Sales Director introduced Allevo to the new faces at the table and explained both to new and old acquaintances who we are, our rebranding story, what we do, what we're specialized in, who our customers are, and what our main product portfolio consists of – qPayIntegrator, FMA, Esfera.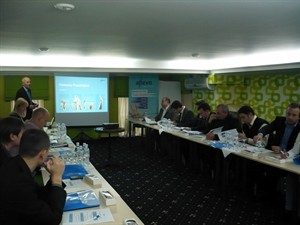 Then after, Corina Mihalache took over the floor and went into further details of our solutions specifically designed for banks. She revealed all features of qPayIntegrator, the accounts reconciliation functionality, the solution for workers' remittances, built on top of SWIFTRemit, and last, but not least, PAYaaS.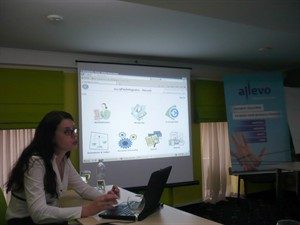 We're thrilled we tightened up the relationship with the land beyond the Prut river and we're looking forward to a very nice collaboration.