Wednesday, October 01, 2014
What if open source software and principles were used more extensively in FinTech? This is the question.
And this is what we tried to find answers to during our BOOST – Banking On Open Source Today session this afternoon at Sibos. Besides a great audience, we enjoyed the participation in the panel of Mircea Mihaescu, Director Technology Research Center, Sberbank,  Mr. Matteo Rizzi, Partner, SBT Venture Capital, Mr. Radu Gratian Ghetea, President CEC Bank, Mrs. Rodica Tuchila, Director Romanian Banking Association and our new CEO, Corina Mihalache.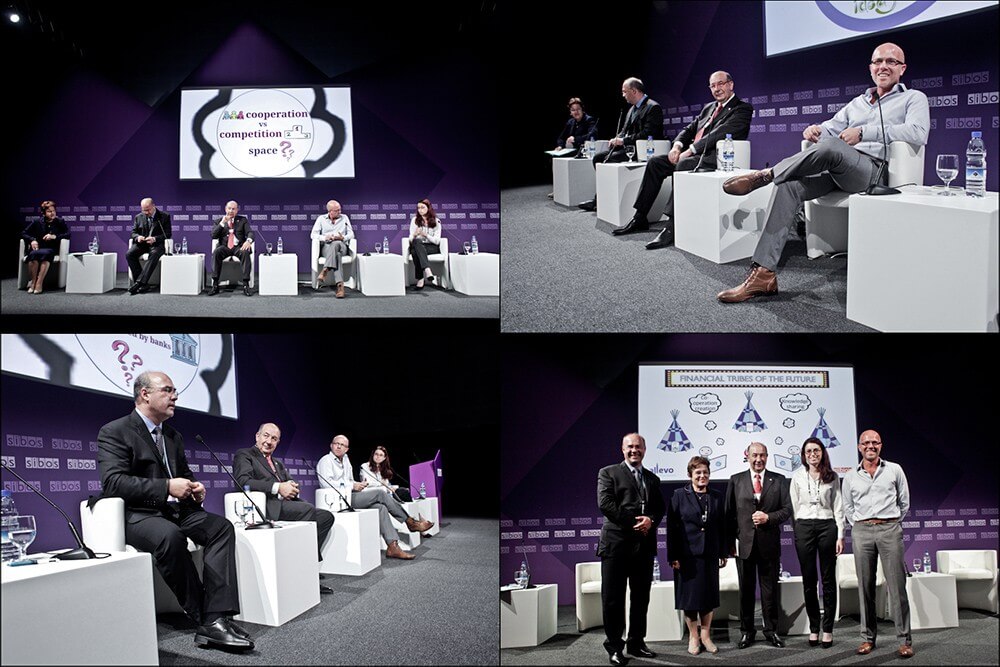 The discussion was set on approaching less the technological side and more the values of the open source philosophy: free cultural success sharing, free competition whereas business is concerned, cooperation in non-differentiating operations areas and business ethics.
We asked participants to make the exercise of imagining a bank powered by an IT infrastructure made up of free open source software. How would this differentiate them from a financial institution who buys licenses from vendors who provide proprietary state of the art software that needs to be integrated, kept aligned to standards and regulations and operated flawlessly with the rest of the applications that form the system?
People agreed that there is a good chance such a platform would evolve much faster than systems that get left behind due to the existence of deprecated or obsolete software, derived from code often written by people who are no longer part of the company, code that nobody wants to touch, or due to the low update frequency of apps that are part of the solution. With open source you get software that is constantly backed and maintained by those who create the project and, due to its open nature, by contributions interested in enriching or rethinking bits and pieces of the code.  You get an approach designed to encourage collaboration, creativity and idea generation in a community that's open and transparent.
And this is what BOOST is all about. About creating a vehicle to support all current financial market trends which take advantage of mobile business, personalized customer experience and shortening of supply chains, an IT tool to enable semantic standardization and to enhance cross industry financial business interoperability. And given its open source community component, to create a virtual environment for freely sharing, a virtual space to cooperate for achieving the final goal of providing a transactions processing application, scalable from central processing up to individual mobile delivered service and usable from new financial models to any supply chain model.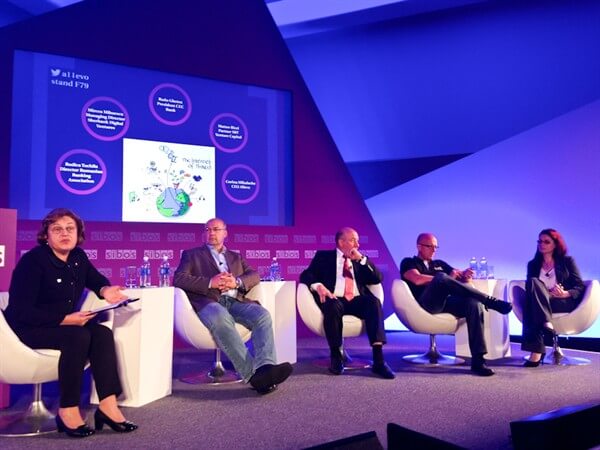 The discussion continued, going through topics like: ways to bring efficiency in the financial services supply chain; the impact of the technology progress on individuals' and corporates' business; traditional and crypto-currencies; market segmentation, structuring and practice for different financial instruments; ethically enhancing the customers' experience and last but definitely not least "Will Internet of Things/Everything become next frontier for financial services?".
Some contents or functionalities here are not available due to your cookie preferences!
This happens because the functionality/content marked as "Google Youtube" uses cookies kept disabled. To view this content or use this functionality, please enable cookies: click here to open your cookie preferences.
What we talked about during the BOOST session is just one piece of the puzzle but it can drive banks and financial institutions to do banking differently, and that is based on open source technologies, benefitting from all advantages of open source software. And even though open source has still not gained sufficient popularity in banking and in financial services, despite its omnipresence, after the discussion we had today, banking on open source technologies seems like a very feasible future for FinTech. Maybe because it is becoming more and more clear that the future of software is open and that people want to communicate with peers who share common interests.
On the same note, Rodica Tuchila, Director Romanian Banking Association and the moderator of our BOOST session was quoted by Sibos saying: "One of our biggest challenges for the financial industry would be to include mobile banking as a regular delivery channel, with integrated social media technologies."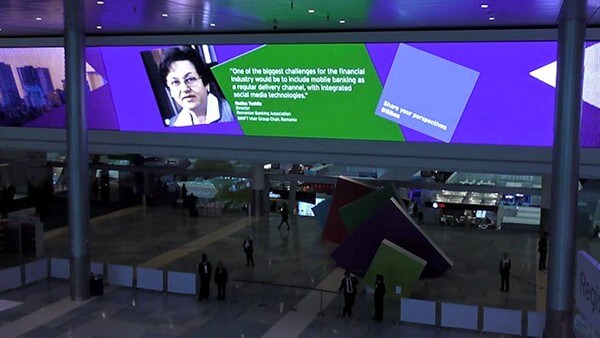 To continue talking about open source infrastructures, we invite you tomorrow at our discussion on financial infrastructures for public administration, held in Open Theatre One at 14.00. In case you can't make it, you can always drop by our stand F79.
Some contents or functionalities here are not available due to your cookie preferences!
This happens because the functionality/content marked as "Google Youtube" uses cookies kept disabled. To view this content or use this functionality, please enable cookies: click here to open your cookie preferences.
Daily reminder: Don't forget to take part in the FinTP Idea Contest and share your ideas on how to extend or enrich its utility. Come up with a fabulous idea who gets voted by everyone and you'll be the winner.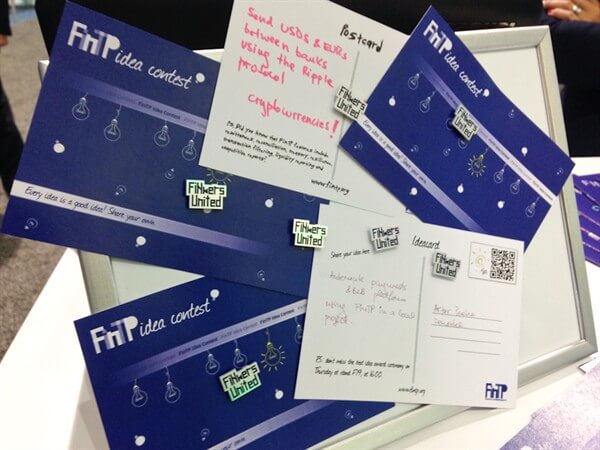 By
, 01 October 2014.