Tuesday, September 17, 2013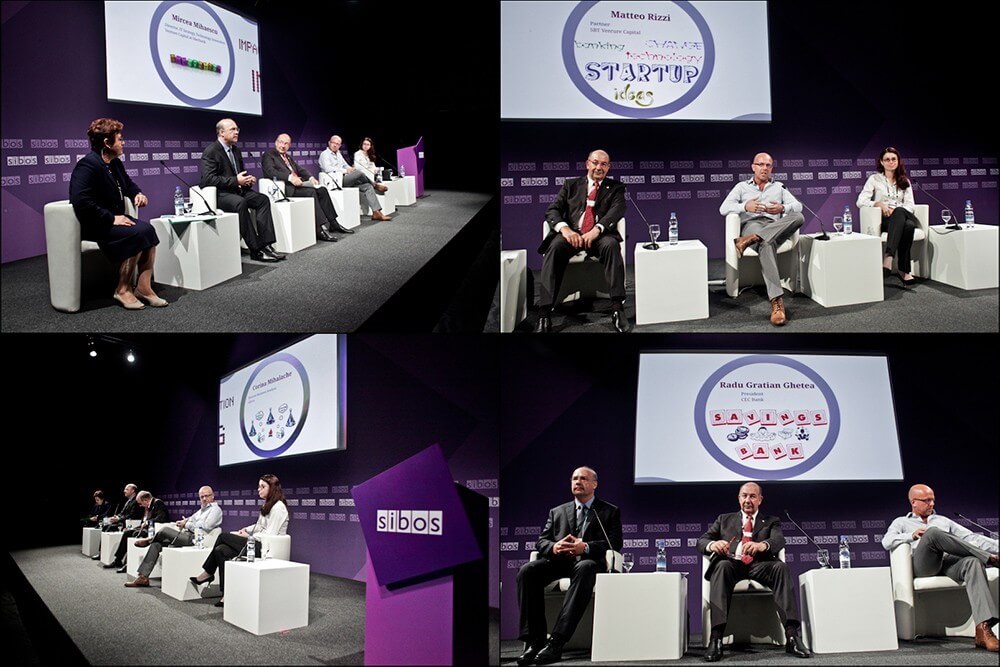 If you had the time to read my Financial Tribes of the Future dedicated post, you know we started the second day at Sibos very well. I am talking about our Financial Tribes of the Future session in Community Room 3 rocking at Sibos. This year, we have invited Mr. Radu Ghetea – President & CEO of CEC Bank, Mr. Mircea Mihaescu – Director of the Sberbank Technology Research Center in Moscow, Mr. Matteo Rizzi – Partner SBT Venture Capital, to help our own Corina Mihalache – Director Business Analysis – with answers to the questions Ms. Rodica Tuchila, Director at the Romanian Banking Association, our moderator, was asking. What's the impact of technological evolution on financial infrastructures? How will the demand-supply chain take shape and how will trade be financed? How do you assess the future of payments intermediated by banks or financial institutions? What do you believe will be the cooperation respectively the competition space? How do you perceive knowledge and assets sharing? Will people gather in tribes or rather more evolved and regulated packs?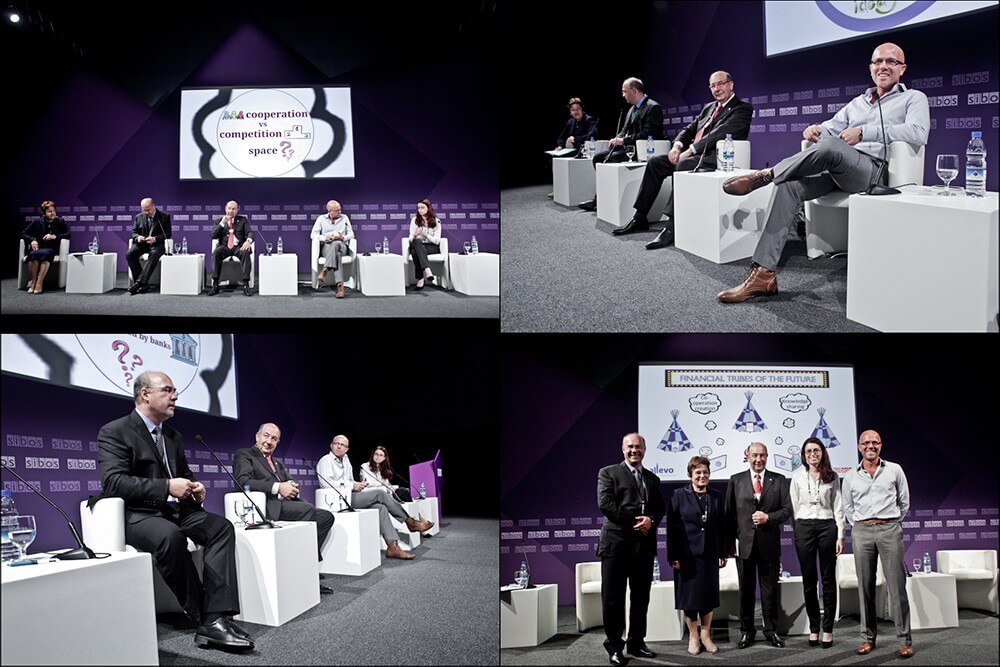 But you can read all about it the dedicated post. Even more, you can read a full article about it written by Chriss Skinner on his blog.
"So the future is going to be one where tribes of consumers and corporates connect to providers of services where the money movement is integrated and in the background.  Banks will need to then consider where they fit into this space and morph to new models of banking and finance." Chris concluded.
Later on, to continue the discussions from the morning session, our stand B97 hosted the first of our open debates: Building an Open Financial Community, as part of our new approach to bring ideas closer to you, in a friendlier environment.
We talked about the challenges of building an open community around our financial transactions platform FinTP, of attracting communards with different professional profiles, from business expertise, IT architects and designers, programmers, implementers, support, writers, teachers, communicators, marketing and sales and all unintentionally skipped here. People like us, who can forget the tight regulation of in-house practiced processes, and open their mind and deliverables to a network, because by sharing knowledge we are going to receive more knowledge.
We also announced and invited people to the second edition of our FinTP Hackathon that we planned for this end of October.
Please also visit www.fintp.org for more information and join the conversation forum there if you come up with new ideas.
Second day at Sibos ended, we head off now to dinner with the entire Romanian delegation present in Dubai.
But don't forget, tomorrow at 16:00 at our stand B97 is time for the open debate on T-Bonds auction portal. Feel welcome to come and join the discussion.
By Alexandru Vinogradov, 17 September 2013.