Last year I ended my day four of Sibos post with "bye-bye Osaka, Dubai get ready for us." Well, I don't know if Dubai was ready for us, but for sure we were ready for Dubai.
Looking back on the past four days, I can say with no doubt that Dubai was the best Sibos in Allevo's history. On top of the numerous scheduled face-to-face meetings and a significant number of new visitors, our community session Financial Tribes of the Future was a big success. With Community Room 3 filled, at the end, the Q&A session spread for so long that they had to kick us out, as they had no time left to prepare for the next session.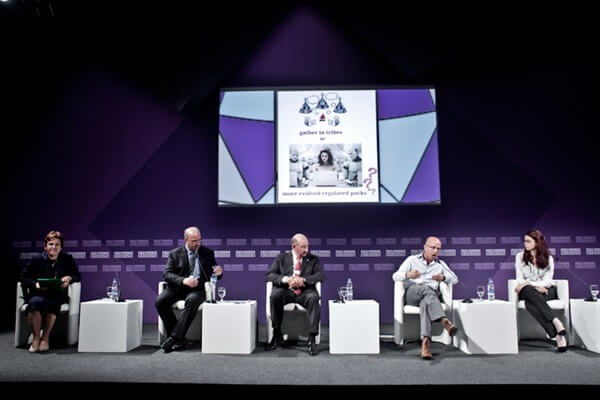 And we were also happy to have Chris Skinner writing an entire article about our session on his blog.
We also had the chance to participate to some very interesting sessions, gather important information, adding up to our present knowledge and experience.
And not an unimportant thing at all, we consolidated our team, cause all we did at Sibos was team work.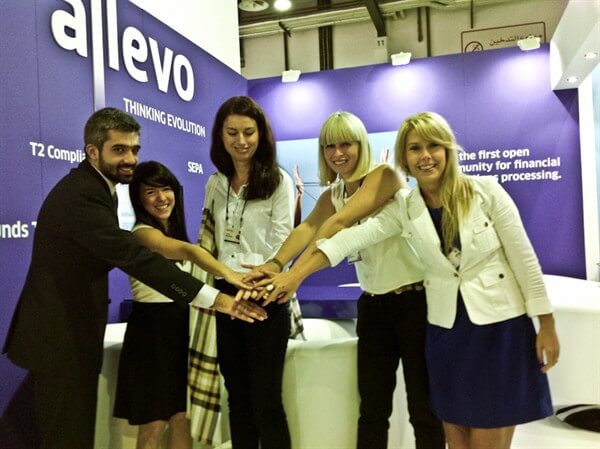 And because we had such a great Sibos, we decided to send our CEO, Sorin, a postcard from Dubai.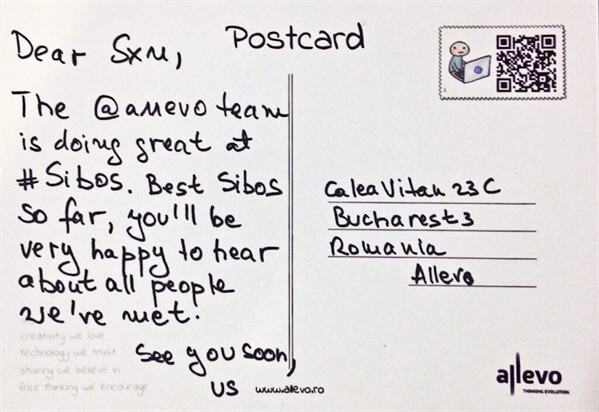 Speaking of postcards, the ones we prepared for the event were really appreciated. People stopped, smiled and got their copied to send to colleagues.
After all the back-and-forth, the hustle and the agitation from the previous days, coming close to the end makes you feel a little nostalgic, even with all the tiredness and sour feet. The atmosphere of such a big event makes you look forward to the next year… and the next… and the next.
And the next year, we shall see each other in Boston. Until then, bye-bye everyone, we'll send you a postcard!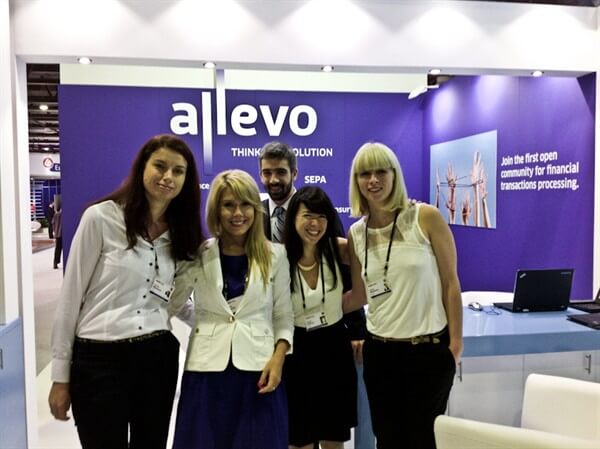 By: Alexandru Vinogradov