Community, innovation, collaboration – these have always been Allevo's basic principles. So, it's no surprise that we decided to partner with IT regional clusters whose primary goals are capitalizing on creativity and new technologies, supporting entrepreneurship initiatives, attracting investments, encouraging innovation, connecting to the global market and many more along these lines.
This is how Allevo joined the Innovative Regional Cluster EURONEST IT&C Hub, and became the proud beneficiary of an important European funding. More specifically, in August of this year, as a company operating in Romania within IT&C centered clusters, Allevo obtained European funds for a project focused on developing an innovative software solution for SMEs and corporate treasuries: FinOps Suite.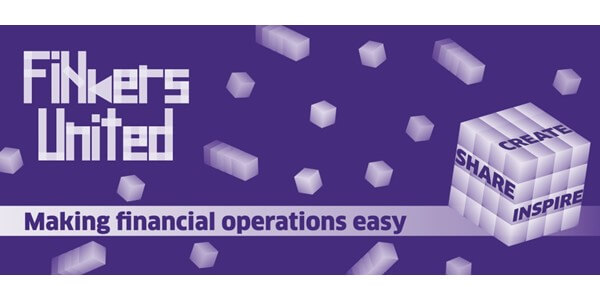 The project, by its full name "Treasure Open Source Software – TOSS innovative software development", consists not only of the development of the aforementioned solution, but also of a benchmarking tool and an automated testing tool, as well as redesigning the website www.allevo.ro and expanding the FINkers United community.
By the time this project is completed, Allevo will be delivering innovative solutions for processing financial transactions to the members of the EURONEST cluster (21 founding members + 53 adhering members and the list is still open). These solutions will be distributed under the free open-source GPLv3 license. Why open-source? Because this has been Allevo's business philosophy for years: we believe in progress through joint forces and resources.
Along these lines, back in 2014, we established the basis of a community centered on our first (and already implemented) open-source project, FinTP, which bears the pretty suggestive name of FINkers United – a playful abridgement for "financial thinkers". The community's main goal is to unify two important ecosystems – IT and banking – and it is open to IT specialists, business analysts and financial experts alike. The EURONEST cluster membership is an important first step towards growing FINkers United and we are confident that this is more of a guarantee than just a wish, over the two years to come.
In fact, the Competitiveness Operational Programme 2014-2020, which encompasses the co-funding that Allevo obtained for this project, supports the enhancement of the IT&C infrastructure and the development of innovation through clusters, which fits our purpose like a glove. Moreover, by developing a new open-source solution for SMEs and corporations (FinOps Suite), we're adding another ecosystem to the original scheme, building a modern architecture which would connect them to the banks they are working with and, thus, giving them the chance to use the same technology.
A good sign already came from the EURONEST cluster last year when they announced that over 10% of the applications for Action 2.2.1 of the Programme belong to their members, Allevo's project eventually being among the most convincing ones. We therefore embark on this journey with confidence that the interaction between specialists is furthermore consolidated, be they part of the member companies, public institutions, research institutes or academia.
---
In Romanian:
Pentru informatii detaliate despre celelalte programe cofinantate de Uniunea Europeana, va invitam sa vizitati www.fonduri-ue.ro. Continutul acestui material nu reprezinta in mod obligatoriu pozitia oficiala a Uniunii Europene sau a Guvernului Romaniei. Proiect finantat in cadrul POC, Axa prioritara 2, Acțiunea 2.1, Prioritate de investitii 2b. Cod MySMIS: 115724, Nr. Contract Finantare: 101/16.08.2017.