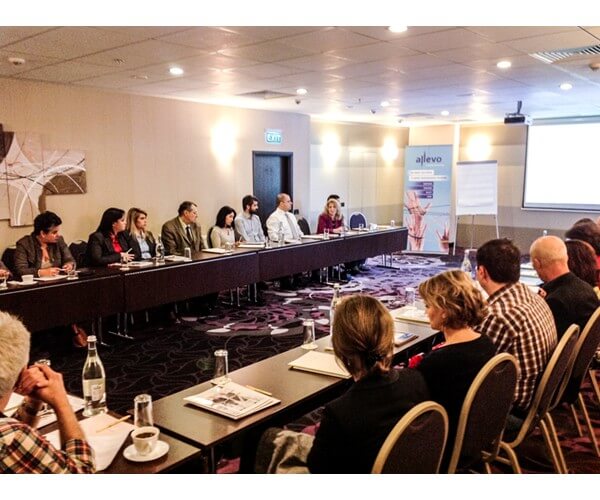 On 12.12.12 🙂 we gathered for the Allevo's 21st User Group. Therefore, I would like to thank all our customers who have been by our side all this time, whose collaboration and suggestions helped us improve our products and services over the years.
We talked about qPayIntegrator v3 and its implementation status within our customer base; we had a vivid discussion on current and future TransFonD SEPA projects (SCT, SDD and the implementation of settlement mechanism for RON using the SEPA scheme), engaging the TransFonD representatives who contributed by adding clarity and qualitative analysis to the business context.
We have also presented the highlights of Allevo's participation at Sibos Osaka this fall and last, but not least, we have laid down the updates and news concerning the FinTP project.
You can read the entire article on our blog.