Banking and  financial services – a space for collaboration and innovation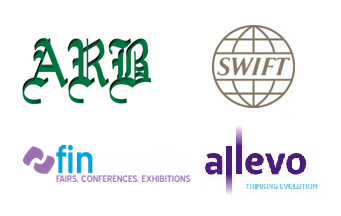 The Romanian Banking Association, SWIFT, Finmedia and Allevo organize the 4th edition of SWIFT Business Forum Romania, the 7 November 2013 at Intercontinental Hotel Bucharest, Ronda Ballroom.
The agenda of the event includes a session dedicated to the impact of new regulations on the financial-banking system and to the projects of the Romania banking and financial community, both in payments and securities areas, in the context of the European initiatives.
News about SWIFT and partners solutions and services will be presented in short interactive parallel sessions, the final session of the Forum being dedicated to the innovation in the banking and financial industry.
Presentations will be delivered in English, with simultaneous translation into Romanian.
Please check the event's agenda
Enjoy the SWIFT Business Forum 2013 promo:
Some contents or functionalities here are not available due to your cookie preferences!
This happens because the functionality/content marked as "Google Youtube" uses cookies kept disabled. To view this content or use this functionality, please enable cookies: click here to open your cookie preferences.