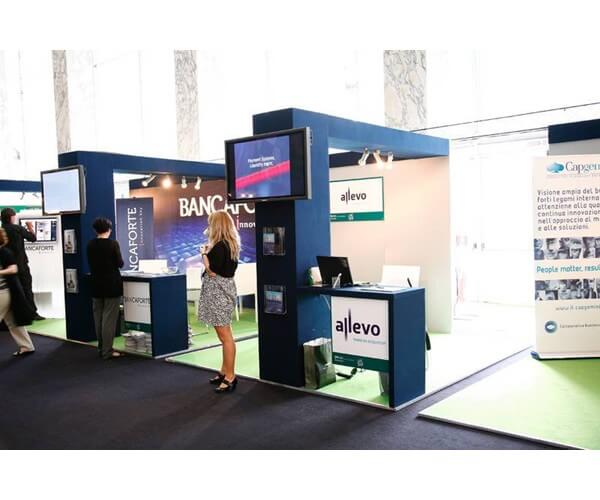 Our first presence as Allevo was last week, in Rome, at SPIN, where we had a stand in the exhibition area.
SPIN is the Italian Banking Association (ABI) Conference & Expo on international payment systems and services promoted and organized in collaboration with Gruppo Italia SWIFT. The Conference had as participants representatives from international bodies, banks, associations, companies, consulting firms and market leaders.
The event was held on the 7th and the 8th of June, exhibition, plenary sessions and parallel sessions. Our delegates appreciated all organizing efforts and of course the Italian tradition during gala dinner organized in Rome, at an exclusive historic place. Here is Allevo's stand 12, our business analyst Cristina Cioroboiu welcoming visitors to a live demo on Allevo's Workers' Remittances solution.