Allevo has exibited at Sibos for the 7th year in a row.
Sibos 2014 has set the ground for Allevo to continue talking about banking on open source, what it really means in today's world and the values of its philosophy: free cultural successes sharing, free (business) competition, cooperation in non-differentiating operations area, and business ethics.
Proving its commitment towards open source and as promised in past Sibos editions, in 2014 Allevo has published the FinTP Project and has registered the FINkers United community.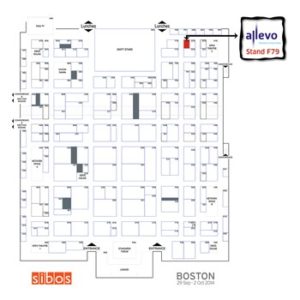 Allevo's experts on site have been more than happy to meet financial industry leaders (bankers, consultants, market analysts, ISVs), to have in depth discussions about banking on open source and FinTP usage. Moreover, we organized three sessions focused on the topic.
Allevo's goals were to increase awareness on FINkers United, the community built around its open solution for processing financial transactions (FinTP), to make good new connections and to establish new strategic partnerships. And we are pleased to say we have accomplished that.