For the fifth year in a row, Allevo is exhibiting at Sibos. Visit us at stand 3B11 in Hall 3.
See in the sections of this page continuously updated information about the event, our delegates, stand and sessions.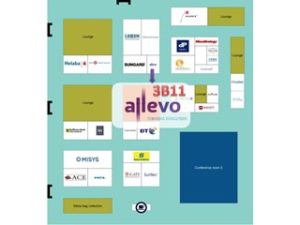 Allevo has come up with the idea to develop an open source application for financial transactions processing and, simultaneously, to create a community around it. The application code name is FinTP and it is far from being just an idea anymore, it has grown into a thoroughly documented project. Allevo is strongly committed to publish, under free-open licensing terms, its own financial transactions processing engine – which capitalizes on a seven years practice proven commercially available application. In our view, an open source application represents in fact the acceptance of the commoditization of the payments processing arena.
The launch of FinTP and the FINkers United community was marked on May 24th in a totally new and unique experience both for Allevo and for the participants to the event Allevo has organized. This was the first unconferenced event the Romanian financial arena has seen and a huge success, scoring an incredible NPS (net promoter score) of 93%!