This year at Sibos, we thought of a new approach: bringing some interesting topics to you into a friendlier format. We will organize two open debates in our stand, allowing participants to freely speak their mind and share their ideas in a completely collaborative atmosphere.
Tuesday, September 17, 15:00-15:30, Allevo stand B97: Building an Open Financial Community
Following our Community Session on Tuesday morning, our first open debate addresses the challenges of building an open financial community. As we believe open-source culture is the creative practice of appropriation and free sharing of found and created content, we decided to open the source-the code of our 9 years practice proven solution for processing financial transactions.
Now, we actively look to attracting communards with different professional profiles, from business expertise, IT architects and designers, programmers, implementers, support, writers, teachers, communicators, marketing and sales and all unintentionally skipped here. People like us, who can forget the tight regulation of in-house practiced processes, and open their mind and deliverables to a network, because by sharing knowledge we are going to receive more knowledge.
So please feel free to come by our stand and join the discussion. I'm sure you'll have a thought-provoking time.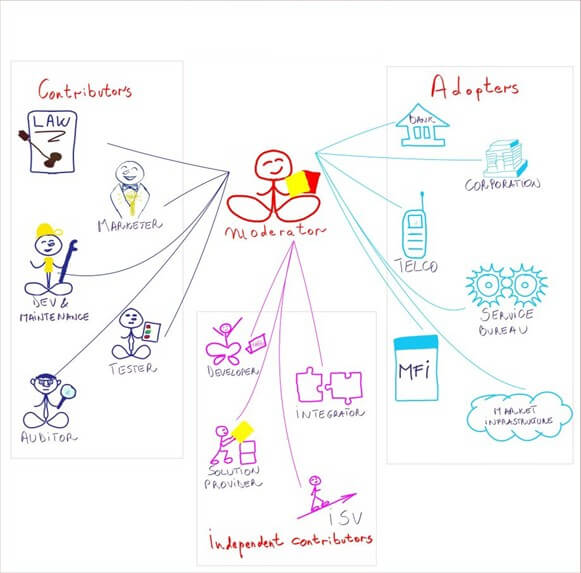 Wednesday, September 18, 16:00-16:30 Allevo stand B97: All About T-Bonds
This second debate will open the discussion about the auction system of state treasuries. We'll let you know about our proposition for a standardized solution architected over SwiftNet and would like to know if you recognize all the benefits that we think go with it.
We can find out together if this solution is of interest for all markets or only the ones less evolved which are still based on manual work or unstandardized communication. Just come and share your ideas with us, because we sure will value your opinions.