Be one of the lucky winners to get a piece of traditionalRomanian art, a beautiful hand-made wall carpet.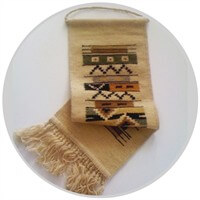 From ancient times, the Romanian village artisans created allkinds of handmade articles, including rugs and carpets. Thetechniques and the patterns were transmitted from generation togeneration and were continuously enriched till our days.


To continue the previous years' tradition,Allevo's after-hours wine session is aimed to delight your senseswith the unique taste and flavor of a special Romanian wine:Feteasca Neagra Halewood Special Reserve.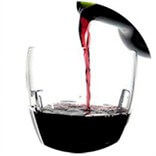 aracteristic for this wine is the factthat its complexity is reached by having nature being as untouchedas possible so that nature can express itself best. For this winethe best varieties of the estates were chosen and the naturalcharacter of the grapes appears. It is a masterpiece of ourwinemakers. It's a complex wine, natural (no filtration) to keepthe most natural things, processed to keep basic tannins, lessexposed to engineering.
Medium dry red wine, balanced, full bodiedin which fine tannins harmonize perfectly with the rich structureof the wine. Ruby red color, the wine explodes into an intensebouquet of prunes, raisins with fine notes of spices. The wine isvelvety, elegant with a complex and memorable taste.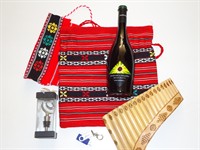 We have prepared for our guests amix of traditional and modern gifts.
Join Allevo team at stand 3B11 andreceive the entire set!