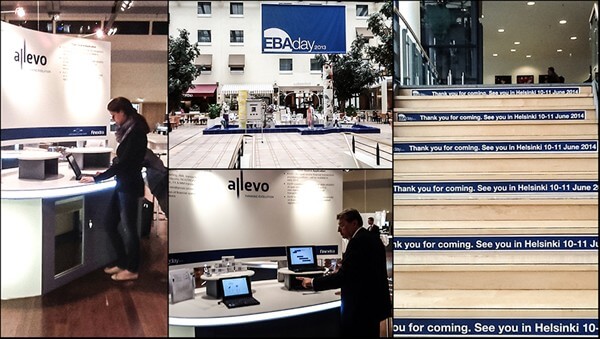 This year's annual EBAday forum, held in Berlin, put everybody on the path "Towards a Borderless World for Payments" with two days of intense networking and debate on topics like payments innovation, liquidity management, SEPA readiness, supply chain finance, electronic and mobile payments, payments regulation, as well as collaboration and partnerships.
For the 5th year in a row, we were among the exhibitors, showcasing, together, the complete spectrum of payment processing services from leading banks, ACHs, technology vendors and consultancies. With SEPA compliance on everybody's lips and minds, we were there to share with participants our easy way to it.
But we did not limit to that, we also talked Remittances and updated people on FinTP, our initiative to bring financial transactions processing into open source, a project that started quite an interest among the visitors this year as well as last year.