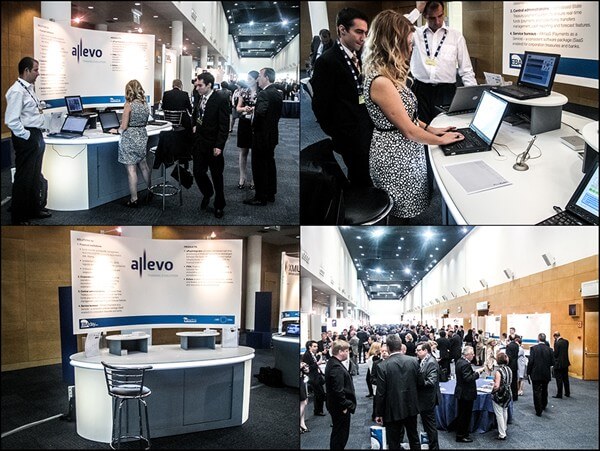 On our third exhibition at EBAday taking place in Madrid we introduced ourselves as Allevo.
Payments professionals from across Europe gathered in Madrid on 15-16 June. There were two days of intense networking and debate at the sixth annual EBAday forum, organised by the Euro Banking Association in collaboration with Finextra Research.
We have participated with an exclusive delegation, our business analysts and the operations manager showing live demos in Allevo's stand, no 15. We were more busy than expected, many visitors dropped by to see demos conducted by our experts. The main stars were SEPA, of course, the solution for corporations and workers' remittances.