Wednesday 16/09/2009
Business Information Systems (BIS) announced todayat Sibos 2009 the signing of a partnershipcontract with SWIFT. SWIFT and BIS have signed today an 'AgencyContract' to develop a relationship that will allow both parties toleverage their areas of expertise to maximize benefits and delivercomplete messaging solutions to joint customers.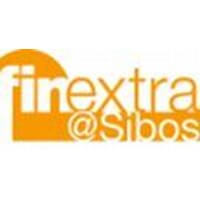 The announcement again demonstrates the commitment BIS has to SWIFTpartnership on multiple levels: technology, standards and business."Business Information System will promote and facilitate the saleof SWIFT payment and cash management, corporate to bank business,exceptions & investigation, and system integration solutions tojointly identified customers" said Horia Beschea, ProductsDevelopment Director at BIS.
Business Information Systems is a Romanian capitalbased company, offering leading edge solutions and services for thefinancial community, based on best of breed information technologyand on its own employees' skills.
BIS provides IT consultancy and solutions targeting criticalpayment business area; applications and systems integration;hardware and software installation, configuration maintenance andsupport; training; commercial services, all customized inparticular for financial institutions.
BIS provides both SWIFTReady services and SWIFTReady applications.
---