Hong-Kong, September 14, 2009
Business Information Systems (BIS) announced today at Sibos 2009 the completion of a governmental funds management system pilot at the Romanian Ministry of Public Finance (MoPF).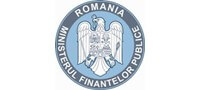 qPayIntegrator uses Microsoft technology to ensure improved financial management of public funds,as well as a tight alignment with economic regulations
The delivered solution addresses the management of the Structural Funds by creating a beneficiaries' closed user group. This group's financial business is administrated by the State Treasury within MoPF according international banking business standards and practice, taking advantage of its SWIFT full membership status.
"Deploying the pilot went smoothly because it takes advantage of the already practice proven processes, the already acquired organization culture and skilled execution team running the present payment system – also delivered by BIS – within the State Treasury"declared Laurentiu Andrei, General Manager of the State Treasury and Public Debt Division.
"For many banks and corporations across Europe, the implementation of the Payments Services Directive (PSD) and Single Euro Payments Area (SEPA) requirements is a major challenge," says Susan Hauser, vice president, Worldwide Financial Services, Microsoft. "Banks a refocused on achieving greater interoperability and higher quality distribution channels that provide enhanced treasury services to customers in order to help them realize the economic benefits of SEPA. We are pleased to be working with leading financial services partners such as BIS to help our customers achieve these goals."
---