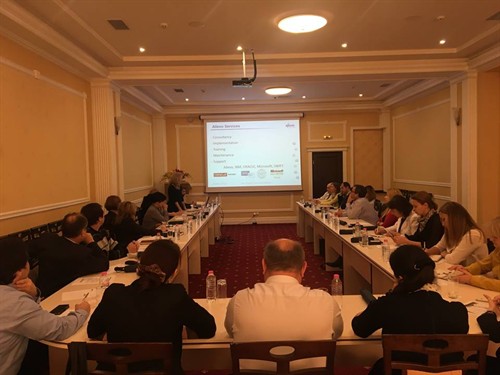 Allevo gathered on November 10th the Moldavian banking community in a workshop event about banking on open source technologies in Chisinau, the Republic of Moldova.
Our focus was to present Allevo's solutions that can streamline the operations of the Moldavian banking system. We invited local banks to show how our solution designed specifically for them can improve their operations. It was also an event that helped us to find out how Allevo can help the banking system in Moldavia, what are their needs and what are they looking from a solution provider.
Many thanks for the warm welcome and for helping us run a great workshop event to help optimize local banking systems! We are looking forward to coming back very soon.