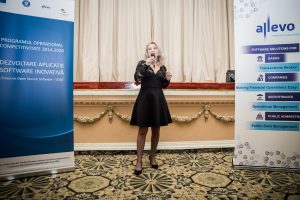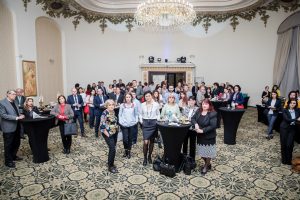 Allevo team was very excited to celebrate 21 years on the market on November 21, 2019, with very distinguished guests: customers, partners, colleagues and supporters.
We also organized our 32nd edition of the User Group Meeting were we wanted to find out more about the issues that our clients and invitees are struggling right now, in the context of so many new regulations for the financial banking system. So we have created a debate about:
SWIFT products and services, especially SWIFT gpi;
Open banking and our partnership with WSO2;
Instant payments and FinTP Instant Payment feature;
qPayIntegrator migration to FinTP;
the extension of the TOSS project -FinOpsSuite, our corporate treasury solution, part of the EU-co-funded project "Treasure on Open Source Software" -until March 2020. We also had a live demo session about the project;
live demo about Allevo's Money Liquidity module;
TARGET2 –TARGET2Securities, cross-border payments and universal confirmations.
A sneak preview of the atmosphere can be found on our Facebook page (full photo gallery on Facebook).