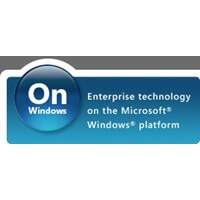 OnWindows talks about Allevo's FINkers United event:
Allevo realizes value of open source by Karen McCandless
"Romanian software vendor and SWIFT partner Allevo held its first user event and 'unconference' in Bucharest,Romania on 24 May 2012 – called FINkers United.
Users and customers from the financial industry, legal, technical and business experts, thought leaders got together to talk about and share opinions on Allevo's initiative to develop an open source application for financial transactions processing and to create a community around it.
Attendees include Kosta Peric,head of innovation and co-founder of Innotribe, SWIFT; Petru Rares,president, Romanian Banking Institute; Radu Ghetea, President CEC Bank; and Rodica Tuchila, Director ARB (Romanian Banking Association).
Delegates described the event as being "innovative", "unique", "visionary", "revealing" and "challenging".
Peric had previously written an article for Forbes about the value of Allevo's decision to open source its core business.
Allevo has made the source code for its core product available to anyone to use and adapt – its qPayIntegrator product has now become FinTP, an open source version.
For more on the event, including videos, photos and blog posts, visit the FINkers United Facebook page."