Using Allevo qPayIntegrator, Musoni gets full control over its business flows
Allevo has successfully deployed in 2010, in collaboration with Microsoft and Musoni, the qPayIntegrator production platform for Musoni micro-financing venture with headquarters in Amsterdam and targeting Kenya, Tanzania and Uganda businesses, making full use of the mobile phone technology.
See IBS Journal – News: Musoni live on qPayintegrator for microfinance mobile payments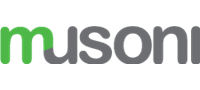 The project significantly enhances the services that the institution delivers to its clients by ensuring operational risk containment.
Once Microsoft BizTalk Server was adopted as qPayIntegrator technological platform to provide business application integration, Musoni's IT and business employees closely cooperated with Allevo business consultants and BizTalk Server certified software professionals to design and deploy the system.
The technological superiority and versatility of Microsoft BizTalk Server was once again proven in an environment requiring the integration of heterogeneous platforms, such as a mobile payment platform, a micro-financing application and the general ledger.
"Allevo qPayIntegrator application, developed on Microsoft's BizTalk Server technology, enabled us to offer our customers a competitive business differentiator tool," said Lukas Wellen, former CEO of Musoni.
"Musoni's ability to quickly integrate disparate micro financing and telecommunication channels clearly demonstrates the capabilities of Microsoft BizTalk Server. Payments technology partners such as Allevo use BizTalk Server as a payments framework from which to build critical applications to uniquely and efficiently meet the challenge of integrating multiple systems and devices in the increasingly multi-channel world of financial services," said Karen Cone, General Manager, Worldwide Financial Services, Microsoft.
"The success of the project relied on the efficient professional cooperation of the parties' assigned teams," added Sorin Guiman, CEO Allevo. "qPayIntegrator fulfills the business needs and at the same time provides strong operational risk containment for Musoni and its clients."
---