Allevo's management is appointed and empowered by the founding associates, to financially and legally engage the company in the relationship with its business partners, customers and local or international authorities.
The executive board's main goal is to both coordinate the company's business and to further deepen the company's re-design to achieve the best agility and team motivation. The members of the executive board ihave been involved for over ten years in the company's operations and line management, as follows (left to right):
o Mr Mihai Guiman, Technical Director
o Ms Sorina Bera, CEO
o Ms Ioana Guiman, Business Development Manager
o Ms Dorina Preotu, CFO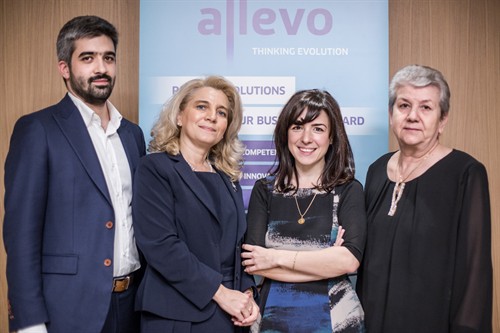 organization is focused on delivering the best service and the best quality products to its customers, while stimulating the creativity of its young and skilled team.