CEC Bank selects Allevo' SWIFTReady SEPA payment hub
CEC Bank has contracted Allevo for the implementation of the Single Euro Payments Area (SEPA) provisions through qPayIntegrator suite – the first SWIFTReady SEPA application in 2008 and renewed in 2009. Allevo's application will be fully integrated with CEC Bank's core payments architecture to help the bank meet SEPA rule book requirements.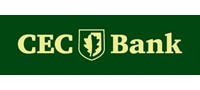 "We chose Allevo's qPayIntegrator solution not only because we have are warding 10 year collaboration, but mainly due to the SWIFT credentials received for both the company's team and solution"says Radu Gratian Ghetea, CEO, CEC Bank.
Apart from its compliance functions with EPC regulations regarding SEPA formatting and business flows for SCT and SDD, qPayIntegrator is optimized for funds transfer management, providing multiple payments, direct debit and debit instruments support,liquidity management, continuous Nostro/Vostro reconciliation,exception investigation, duplicate detection, native real-time resilience, competitive reporting and analysis.
"Allevo will ensure that CEC Bank meets all of its compliance obligations, while taking full advantage of the new commercial avenues which SEPA opens" says Sorin Guiman, CEO Allevo.
About:
Allevo's solutions are based on qPayIntegrator® suite (certified SWIFTReady Gold SEPA 2008 & 2009, successfully completed SWIFTReady WR certification tests) and the value-added services performed by our SWIFT certified technical business experts on Euclid, Target2, Cash Reporting, BulkPayments SEPA, Corporate, TSU and Funds, SWIFTAlliance Suite & RMA.
---