Using Allevo real-time reconciliation solution, BCR reduces costs and increases operational control
For the past 5 years Allevo has successfully developed, implemented and improved in BCR, an important member of ERSTE Bank Group,ReconS, a qPayIntegrator feature designed for matching and providing automated NOSTRO and VOSTRO accounts reconciliation.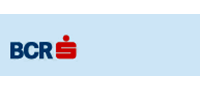 ReconS embeds a rich set of reporting templates (including intraday liquidity reports) for a thorough operations control and provides exceptions management support. ReconS reconciles NOSTRO SWIFT statements with the general ledger (GL) items and provides matching functionality depending on the percentage of the satisfied criteria.
High-quality matches can be confirmed automatically by ReconS, while for the others, the account reconciliation officer is provided with a resolution path to find the underlying reason,enabling them to take accurate decisions.
Allevo solution helps BCR reduce exposure to risks and gain visibility of their operations through reconciliation, while increasing productivity and taking full control over the core of their financial processes.
The solution also contributes to the achievement of an effective risk management and compliance controls through automation of accounts' reconciliation processes.
"Using Allevo ReconS extension and teaming with Allevo professionals enabled us to provide our customers the confidence that we effectively control our operations. The reconciliation feature assisted our teams to build stronger operational control in a cost effective manner and fulfilled our business needs",states Mariana Popovici, BCR Shared Service Division Executive Director.
"We know from experience that efficient reconciliation processes are critical to delivering effective and truly client-centric operations, leading to a wider coverage of the bank's targeted market" says Sorin Guiman, CEO Allevo.
---