Allevo's centralized transactions processing system deployed at Banca Romaneasca, Member of National Bank of Greece Group
Allevo and Banca Romaneasca, Member of National Bank of Greece Group have successfully deployed qPayIntegrator payments hub providing technical integration between different business applications, data conversions to/from different formats, messages routing, duplicate detection and investigation.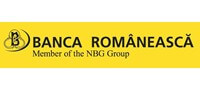 Banca Romaneasca uses qPayIntegrator for the centralized processing of transactions exchanged between their back-office and several market infrastructures systems, enabling straight-through processing of the funds transfer.
Based on modern middleware technology for easy integration and interfacing of technologically and functionally heterogeneous platforms and systems, qPayIntegrator acts as a gateway for the connection between banks and market infrastructure systems, such as RTGS, ACH and GSRS.
Continuously preoccupied to provide its customers with solutions fully aligned to market regulations, standards, and infrastructures, Allevo has fulfilled the technical and functional validation requested by SWIFT to certify its qPayIntegrator solution as SWIFTReady application in the SEPA and Workers' Remittances tracks.
"Using Allevo qPayIntegrator solution and teaming with Allevo professionals enabled us to efficiently control the funds transfer operations and ensure best protection of our business" states Mrs. Crina Cosma, Banca Romaneasca COO.
"Besides the value added for the bank's processes and flows, qPayIntegrator's functionality has facilitated the bank to provide enhanced services and increased confidence for the ultimate beneficiaries which are the bank's clients."
With a share capital of EUR 200 million and a network formed of 146 branches, Banca Romaneasca has 17 years of activity on the Romanian banking market. In October 2003, the largest financial group of South-Eastern Europe, National Bank of Greece (NBG), bought the majority stake, holding at present 89,07% of its share capital. NBG is the bank with most liquidity from the South-Eastern Europe, being market leader in Greece from the deposits point of view.
NBG is the oldest and largest financial group in Greece, founded in 1841 and listed at the Athens Stock Exchange since 1880. Amongst the representative companies under National Bank of Greece control in Romania are: NBG Securities Romania, Garanta Insurance and NBG Leasing.
"We know from experience that the technical integration of different back-office business applications is critical to delivering effective and truly client-centric operations, leading to a wider coverage of the bank's targeted market", says Sorin Guiman, CEO Allevo.
---