Allevo and ATE Bank Romania improve operational risk containment through an efficient business continuity plan
Allevo and ATE Bank Romania have successfully completed the setup of their business continuity plan by implementing FMA.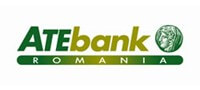 Originally designed for ensuring real time, asynchronous mirroring of financial messages sent and received via SWIFT network from one geographic site to another, FMA also provides the bank with the following additional features:
transaction mirroring engine monitoring subsystem (from both business and technical perspective)
procedure & event management subsystem providing: working procedures management (create, update & disseminate), business continuity and disaster recovery and planned events support
eLearning support.
FMA provides an embedded electronic plan for business continuity and disaster recovery in case of a crisis. Allevo solution targets SWIFT and operations departments of a bank and provides services for all stages of the Business Continuity Plan, from initiation to strategy, implementation, testing and updating the plans and procedures, in a collaborative environment which allows users to manage operational risks while performing business-as-usual.
Based on the high virtualization degree, FMA helps ATE Bank to save important resources while maintaining (recurring tests includes) the Business Continuity Plan.
FMA's centralized approach, in a collaborative environment, to procedure and policies management, helps ATE Bank contain the operational risks and reduce the percentage of human error, while increasing productivity and taking full control of the financial activities during planned events (migrations, periodic maintenance, installation of new equipment and software), as well as during low-level incidents or disasters/disruptions.
This initiative demonstrates again that the cooperation based on complementary skills and assets is an efficient approach to strengthen the beneficiaries' business, enabling them to provide more secure and uninterrupted services to their customers.
"Using Allevo FMA solution and teaming with Allevo professionals enabled us to cope even with unforeseeable events, to know exactly the amount of time to recover our activities to full capacity level, and zero data loss" states George Lazar, IT Manager ATE Bank.
"Ensuring the continuation of business functionality at all times and under any circumstances and implementing a business continuity program, while managing operational risks is critical to a bank's payment business; the parties' assigned teams cooperated efficiently to ensure that ATE Bank is covered from this crucial point of view" says Sorin Guiman, CEO Allevo.
---