---
On November 15, we organized the 29th edition of Allevo's User Group Meeting.

As we are approaching the end of the year, the discussions were focused on Allevo's projects in 2016, our plans for 2017, the partnership with SWIFT and information about two initiatives new for the Romanian banking system: EBICS and Earthport.
We announced new customers who implemented our open source solution, FinTP: EximBank, Garanti Bank and Encot. SEPA was one of the most debated project of 2016, as all banks have become compliant as of 31 October 2016.
We will continue to promote our Banking On Open Source Technologies solution, to automate flows for corporate treasuries and to streamline their relationship with banks. Plans for the future also include making new partnerships and researching technological options – open source technologies, blockchain, Ripple, Ethereum and so on. We are keeping an eye on PSD2 and instant payments and assessing impact on the local banking system.
---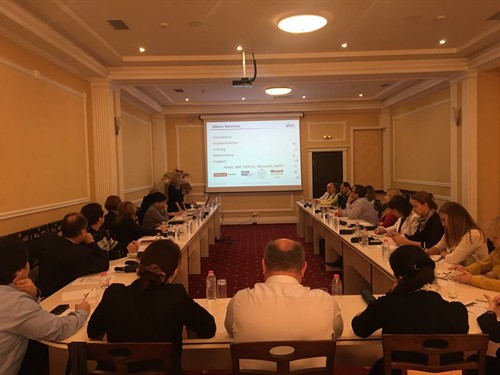 Allevo gathered on November 10th the Moldavian banking community in a workshop event about banking on open source technologies in Chisinau, the Republic of Moldova.
Our focus was to present Allevo's solutions that can streamline the operations of the Moldavian banking system. We invited local banks to show how our solution designed specifically for them can improve their operations. It was also an event that helped us to find out how Allevo can help the banking system in Moldavia, what are their needs and what are they looking from a solution provider.
Many thanks for the warm welcome and for helping us run a great workshop event to help optimize local banking systems! We are looking forward to coming back very soon.
---
On June 14, we organized the 28th edition of Allevo's User Group Meeting.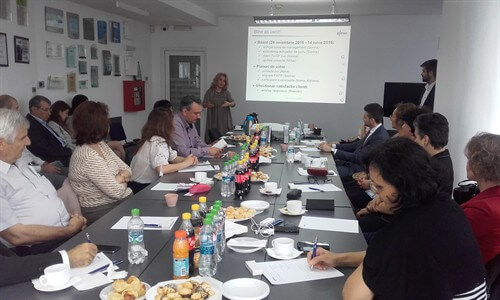 The discussions were focused around:
New management team and extension of the working teams

FinTP live client

Update for projects: SDD&RUM, technological upgrade, maintenance

New projects: Allevo converter for corporate customers of the banks, Allevo's solution for
ensuring compliance with SEPA standard(Credit Transfer Euro) and Allevo solution to ensure compliance with SEPA standards adopted by TransFonD for SENT

Migration to FinTP

Customer satisfaction survey

Events 2016 – Allevo at local events and international conferences and exhibitions (Money2020,SWIFT African Regional Conference, EBAday in Milan, RedHat and Sibos)
---