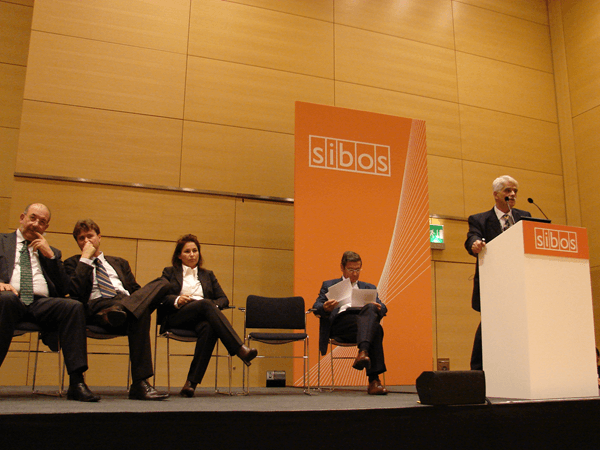 The Sibos Special Interest Session on "Public Institutions in SEPAContext", initiated by Business InformationSystems, will emphasize the Romanian Ministry's of Economyand Finance (MEF) experience in using its payment system aligned tobanking standards and practice.
We believe that MEF will become a reference for other EU'-StateTreasuries, after MEF successful exploitation of theinteroperability of a governmental body and the businesscommunity.
MA-CUG and SCORE are laying the ground for extending a higherquality distribution channel for enhanced financial services tocorporate customers. It is a great opportunity for other StateTreasuries to take advantage of this business model.
Join us on Tuesday, 16 September, 4 P.M., in Room Lehar4.